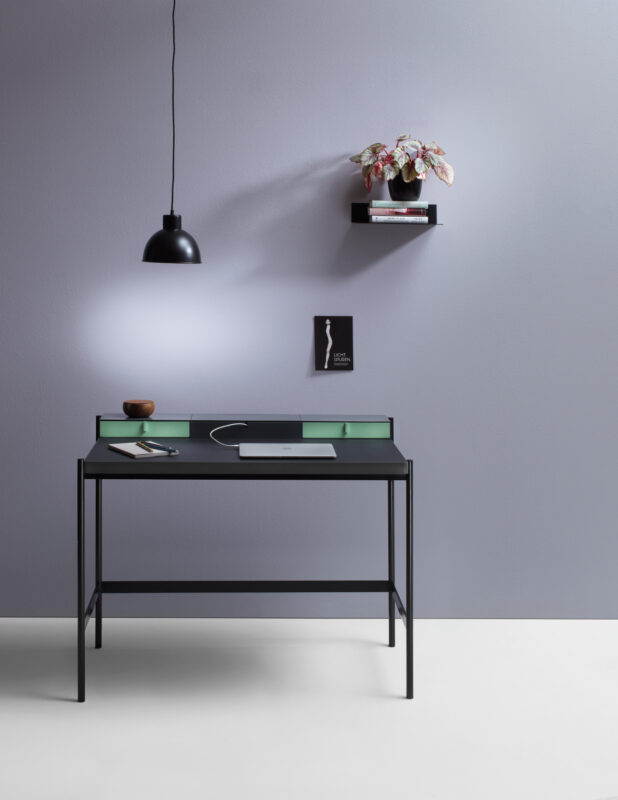 A workspace with a touch of glamour.
A dressing table with well thought-out functionality.
One design, two personalities.
The PS 20 secretary table is an elegant addition to any living space. Not only does the PS 20 has plenty of space for writing tools but it also offers easy access to a power supply for all digital devices. Thanks to the spacious storage space for cables and chargers, everything can be kept within arm's reach but neatly stowed away. DISCOVER THE NEW PS 20 SECRETARY TABLE.
The same credo applies to the PS 20 dressing table. With the right makeup mirror the PS 20 can be transformed into the perfect place to get ready in the morning or before a big night out. The large compartment in the centre console and two sliding drawers help to keep everything neat and tidy while ensuring that all tools can be kept within easy reach. The elegant tabletop made from black crystal glass is ideal for use with beauty products. DISCOVER THE NEW PS 20 DRESSING TABLE.