Lassen Sie sich inspirieren.
---
Melden Sie sich jetzt für unseren Newsletter an und verpassen Sie keine exklusiven Neuheiten und Angebote mehr.
Production time just 7 days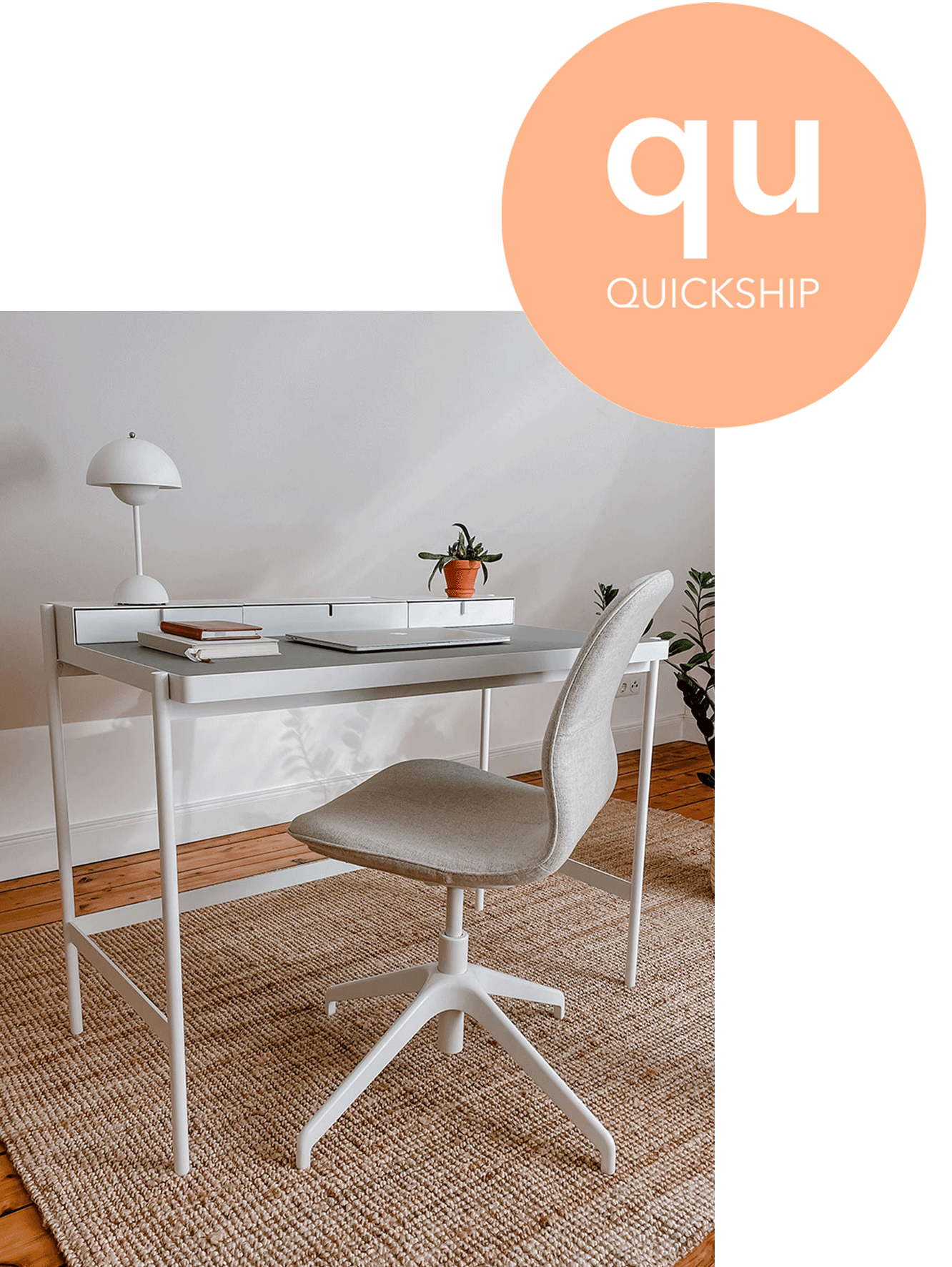 Our current Quickship programme offers flexible, space-saving and, above all, fast solutions for your living and working concepts. All products of our Quickship campaign are available within 7 days – plus shipping time of 1 to 2 weeks. In addition to fine-lined sideboards and perfectly shaped coffee and side tables, the current range also includes elegant secretary desks. These are available in the stylish shades of jet black, signal white, anthracite grey and the special colour ice – depending on the product – and adapt perfectly to any home office.
Filigree and flexible
The sideboards R 109 and R 110 form a harmonious symbiosis in terms of beauty, functionality and individuality. Light and at the same time absolutely stable, the pieces of furniture set fine-lined and tasteful highlights. Therefore, they easily adapt to any living and working concept. In addition to the flexible sideboard R 109, the sideboard R 110 with a length of 160 centimeters offers even more creative scope and sets large home entertainment systems delicately in scene. Both product variants are available in signal white (RAL 9003) and jet black (RAL 9005).
Elegant and functional
The secretary desks of our Quickship programme impress with their unique design and simple elegance. They give every workplace a touch of glamour and fit in every living ambiance – perfectly shaped and sophisticated. In addition to the secretary desks PS 04, PS 07 and PS 10, the wide range of the Quickship programme get completed with the secretary desk PS 20, which functional aesthetics and high design quality won the Red Dot Award: Product Design 2021 and the German Innovation Award 2021.
Extravagant and multifaceted
The versatile coffee and side tables of our Quickship programme are elegant and extravagant at the same time. The light and filigree side table BETA not only impress with its clear shape and functionality, but also with its weather resistance. Available in two sizes, they create a very harmonious picture, especially as a duo. The sophisticated side tables MO 07 and MO 08 impress with their exceptional appearance and the highest level of craftsmanship.