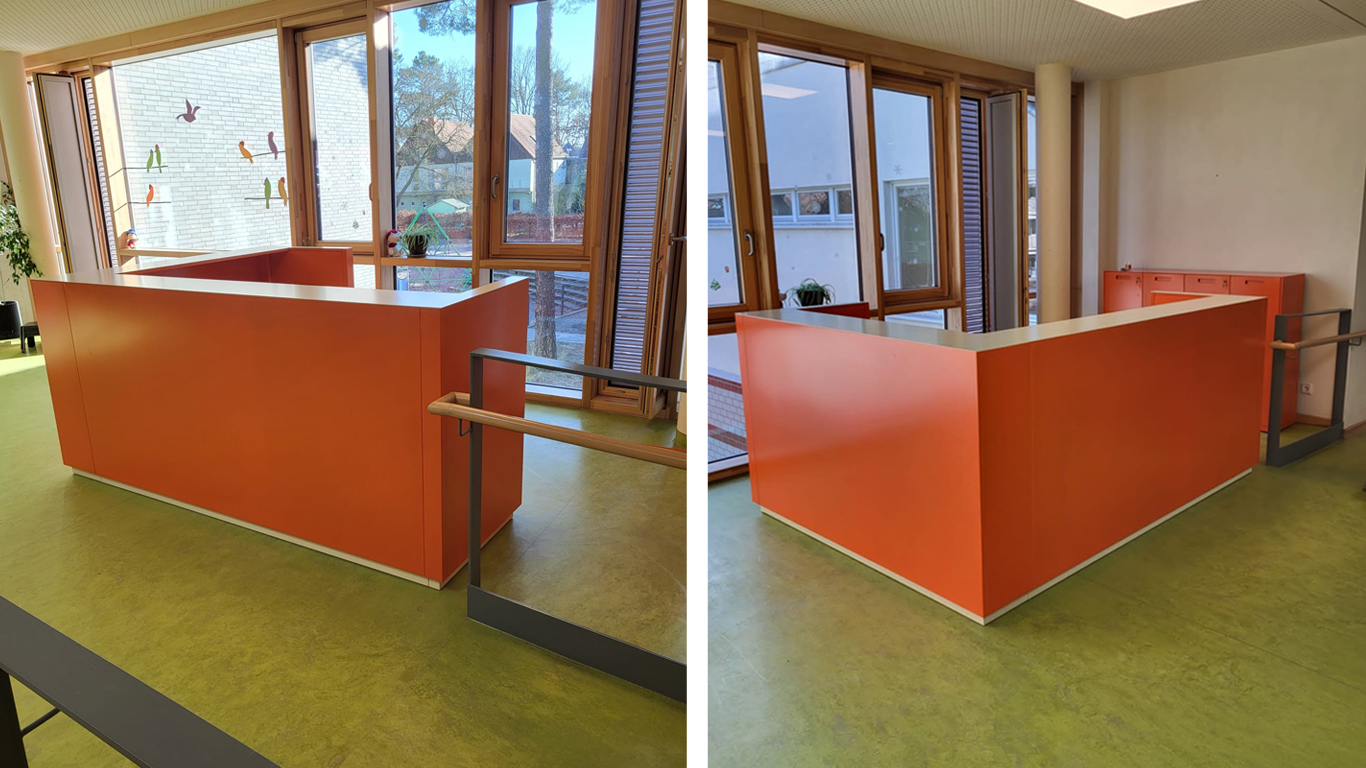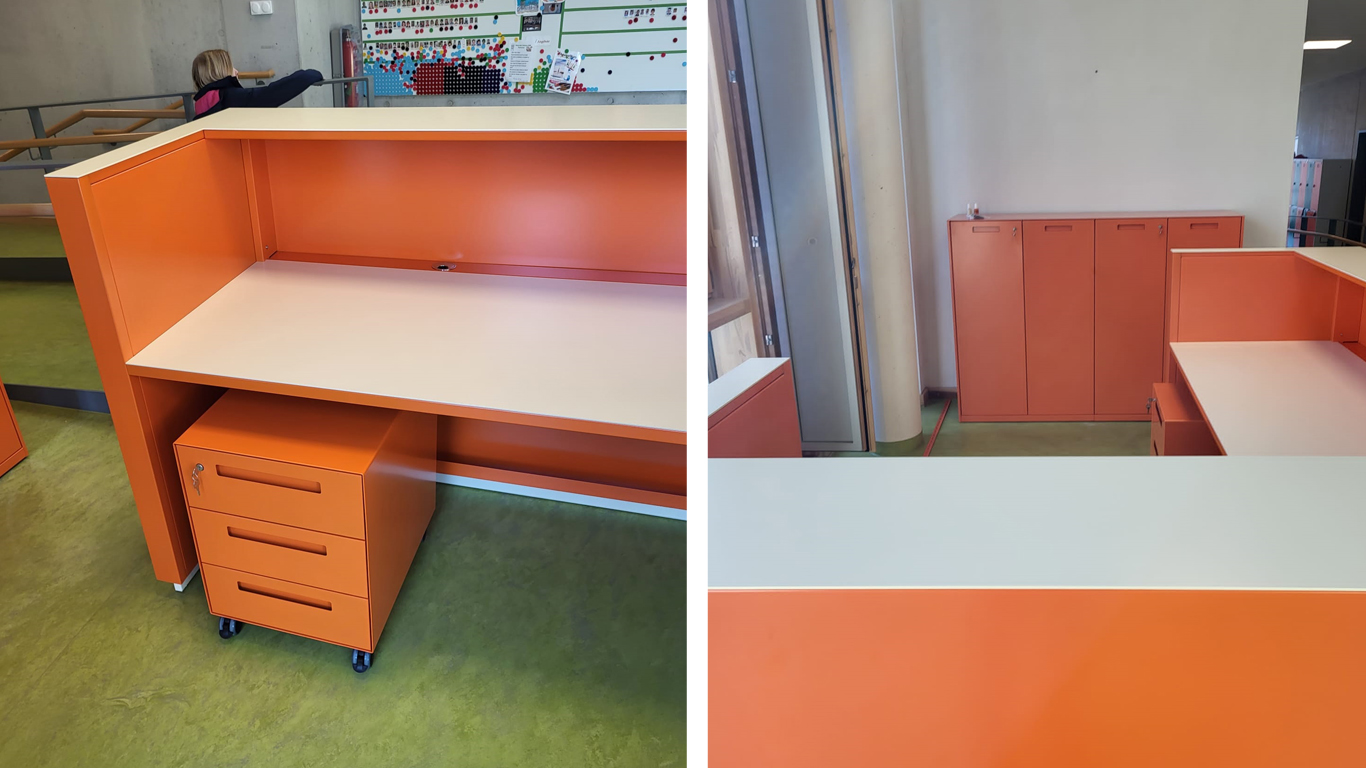 A reception desk fulfils many functions: the first contact for visitors, a welcoming point of information and an open space for communication. Of course, this must also meet the highest fire protection requirements in the office and object area – according to fire protection classes A1 and A2.
Even the standard version of almost all müller pieces of furniture correspond to the European classification EN 13501-1 and are therefore perfect for rooms with increased fire protection specifications – such as day-care centers for children.
The entrance area for the youth and social work in Brandenburg was designed to be communicative and inviting and realized in direct consultation with the customer. The spacious WORKSPACE reception desk was complimented by a functional sideboard and a flexible roll container. The individual lacquering in a vibrant traffic orange and soft light ivory give
the entrance area a positive and warm ambience.